NEW YORK, 12 December 2022 – The BTG Pactual Timberland Investment Group (TIG) has won Environmental Finance's Impact Award for Investment Team of the Year for an Asset Manager.
This award acknowledges the accomplishments of TIG's investment team, who grew the business to nearly 3 million acres under management with $5.6 billion AUM, and launched two innovative collaborations with The Nature Conservancy (TNC), in the U.S, and Conservation International, in Latin America.
Gerrity Lansing, head of TIG, said: "We believe that our team is one of the best in the business, drawing on a diverse set of backgrounds with finance, timberland and environmental expertise. I'm thrilled this award recognizes their shared work that strives to deliver significant impact for climate and the environment, as well as returns for investors."
The award also recognized two high-profile recruitments made in the past year to support TIG's impact initiatives, with Charlotte Kaiser, former head of NatureVest, and Caitlin Clarke, former Senior Fellow at The Nature Conservancy, both coming on board.
As part of a broader mission to help investors better understand new impact opportunities, and to advance the role of the forest sector in addressing the twin biodiversity and climate crises, Environmental Finance also noted that the TIG team was actively engaged in multiple events, initiatives and thought leadership related to the role that sustainable forestry can play as a natural climate solution and as contributor to a nature-positive future.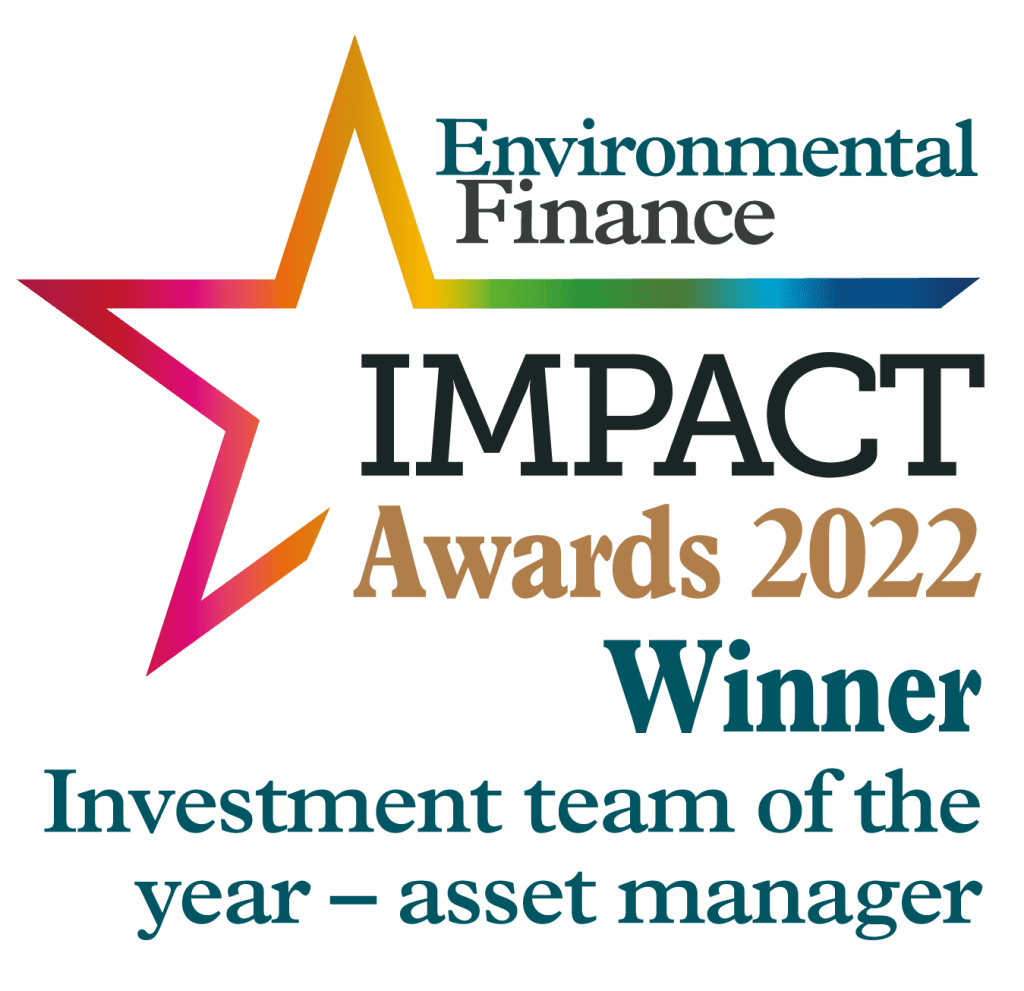 Awards may not be representative of any one client's experience and are not indicative of the future performance of the BTG Pactual Timberland Investment Group, LLC or BTG Pactual.
Investment Team of the Year. Awarded on 12 December 2022. The EF Impact Awards are issued by Environmental Finance, an online news and analysis service that reports on sustainable investment, green finance, and environmental markets. The annual EF Impact Awards seek to recognize and reward the work of impact investors, highlight best practice and thought leadership across all asset classes and all geographies. A judging panel consisting of over 40 investors and industry experts chosen for their knowledge, objectivity and credibility along with the Environmental Finance editorial team reviewed the submitted entry material for this award. Judges scored each entry individually and any conflict of interest was removed. The judge's scores are confidential. Award based on information relating to the period of April 2021 to September 2022.
TIG did not pay a fee to participate in this award. However, TIG did pay a fee to Environmental Finance in connection with publishing an announcement of the award and award redistribution rights.